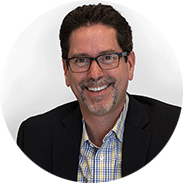 Jonathan Herskovitz has an extensive background in driving success for multi-site retail healthcare/medical service companies for the veterinary, dental, optical and medi-spa industry as President and Consultant.  He has demonstrated expertise in developing strategic initiatives, improving operational execution, developing culture, increasing revenues and profits, orchestrating marketing strategies, devising real estate plans, refocusing corporate support functions, accounting, and human resources. He brings to SVOC – Business Growth Advisors a customer focused and performance driven inclination with an engaging leadership style, analytical proficiency, and astute hiring skills.
He was formerly with Eyemart Express for 22 years.  In his role as President, he led Eyemart to the position of the 8th largest optical chain in the United States. He constantly promoted a "Culture of Change" with a focus on developing leadership to support the field organization in providing a best in class customer experience.
Jonathan was the interim COO for CityVet, a multi-unit veterinary chain in Dallas.  His influence resulted in positive year over year revenue growth by restructuring unit level management, focusing on the client experience, and development of clinic level managers and veterinarians. His organizational impact also resulted in exponential growth for the chain from an initial 7 clinics to a total of 14 locations currently.
A graduate of the University of Texas, McCombs School of Business, Austin, with dual degrees in Finance and Marketing, Jonathan currently serves on the Allocations Committee for the Jewish Federation of Dallas and is a business mentor for Health Wildcatters and RevTech Accelerator.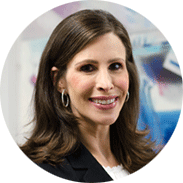 Stacey Gaswirth is a seasoned communication strategist and PR consultant who has worked for both agencies and companies throughout her career. Clients value her innate ability to listen and understand what the issues are, ask the right questions, and develop a strategy that will not only provide a solution but will also drive results.
Stacey works with private and publicly traded companies, from startups to Fortune 500 corporations, including business-to-business (B-to-B) and business-to-consumer (B-to-C) markets. She has experience in a variety of industries including technology, real estate, consumer, retail, digital marketing, automotive, healthcare, legal, hospitality, construction, manufacturing, mobile apps, professional services, trade associations, and non-profits.
Stacey is an expert in strategic positioning, internal and external communications, media relations and crisis management. As a trusted advisor to c-level executives, she counsels clients on how to craft and deliver the right key messages that will resonate with their target audience and explain their key differentiators. She has extensive experience in developing marketing/PR/communication strategies, preparing for and managing crisis communications, training company spokespersons for media interviews and speaking opportunities, managing media relations and social media programs, and launching new products, companies, and services.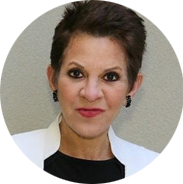 Glenna Hecht is an accomplished international speaker, trainer, consultant, author, HR Guru and certified SPHR-Senior Professional in Human Resources.  Her experience spans more than 30 years as an executive leading HR/Training functions for world-renowned high growth brands, such as Starbucks, Accenture's e-commerce incubator, Brinker International, Walt Disney World, and Marshall Field's. Glenna Hecht is an accomplished international speaker, trainer, consultant, author, HR Guru and certified SPHR-Senior Professional in Human Resources.  Her experience spans more than 30 years as an executive leading HR/Training functions for world-renowned high growth brands, such as Starbucks, Accenture's e-commerce incubator, Brinker International, Walt Disney World, and Marshall Field's.
Her consulting experience includes the hospitality, service, healthcare, construction, multi-family property, distribution, energy, and technology industries and range from $3MM – $1B in revenue. Clients include; the State of Texas, Buffalo Wild Wings, Society of American Florists, W3 Luxury Living, Solis Mammography, DuraServ Inc., Clean Energy Associates, and a host of others.
Glenna has been responsible for 55,000+ employees in her career and has embraced a "do the right thing" philosophy. As a result, she has never been in court with employment related issues and has maintained union free status in all organizations. Glenna knows that a great people strategy is measured through execution and results; couple this with her "do the right thing" philosophy and you have a winning combination that has led to significant notable outcomes to her clients' ROI.
Cost Saving Initiatives –  saved clients over $1 million dollars in potential DOL fines for the last five years.
Hospitality Clients – Presented to 1000 Franchisees at National Conventions. Provided outsourced human resources and introduced benefits, training, recruiting, and succession planning programs to a publicly traded company with 8,000 employees.
Service Clients – Provided total outsourced human resource and training solution to a company with 275 employees in 23 locations; reduced workers compensation claims by 50% and saved $600,000 in benefit costs since 2015.
Healthcare Clients– Functioned as the HR Executive to oversee the department and helped grow the company by 200+% in three years.
Glenna is a professor at Collin College teaching human resource courses. She is the author of the book "Profits from the Inside Out" that features tips for engaging employees in the workplace; is a featured columnist for Floral Management Magazine; and creator of the monthly "What the Hecht?" blog.  Glenna holds a BA from Indiana University in Communications, with a minor in Business and Opera.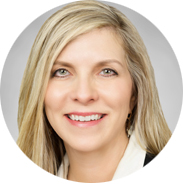 Christy Kercheville is an experienced leader in learning and development. Early in her career, she led a team that accomplished unprecedented results in the telecommunications industry, training and coaching over 1000 new employees, including leadership, in one year. Her experience creating leadership development programs and developing succession planning strategies and mentoring programs gives her insight into challenges many leaders face today. She has also worked with Business schools such as University of Texas at Dallas and Richland College, adding value in course offerings and coaching to executive MBA students. She coached top leaders in London and Kazakhstan involved in an expansive oil and gas initiative. She worked with leaders at BNSF over a nine-year period to change the safety culture. Christy meets any challenge head on with her excellent listening skills, creative problem solving abilities, flexibility, and calm demeanor.
Over the past 20 years, Christy has created her own success through coaching and facilitating a variety of leadership development programs. Many of her training and coaching clients have developed through referrals and relationship building. Her experience includes training and coaching for multi-generational teams and audiences, working through conflict and communication challenges, and leaders in high-tech, transportation, oil and gas, telecommunications, beverage, manufacturing, healthcare, education, and financial. Facilitating workshops and providing one on one coaching in countries such as the United Kingdom, Europe, China, Australia, Singapore, Venezuela, Mexico, and Canada has developed her understanding of cultural differences. Christy has a specialty in coaching leaders and students to present and speak authentically, with audience-centered techniques. She has worked with thousands of clients to improve their presence and speaking skills at conferences, meetings, and trade shows. She has prepared speakers participating in the Mobile World Congress to those that are championing messages or training in the organization. Christy is a certified Executive Coach working with many leaders one on one using a return on investment process approved through the International Coaching Federation.
Christy also facilitates and consults in Process Improvement initiatives, which allows her to get exposure to inefficient practices. Christy also leads monthly management discussion forums for Fidelity Investments. Her partnership approach allows her to gain an understanding of challenges people and organizations face in order to recommend the best solutions. She gets feedback regularly on her ability to remain calm in the most stressful situations with clients. She has been involved in custom design and led large training events at Universities, and clients such as BNSF, Alcatel-Lucent, and Ryan, LLC.
Christy holds a Bachelor's degree in Business Management from the University of North Texas. She is certified in a Return on Investment ICF approved Executive Coaching Program, Peck Training Group Leadership programs, Miller Heiman leadership programs, Impact Learning Systems service programs, and Myers Briggs Type Indicator.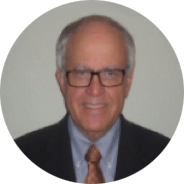 Gary Lyles has provided financial services to a variety of businesses in industries such as healthcare, real estate, technology, oil and gas, aviation, hospitality, manufacturing, construction, and transportation since 1978. Gary's business philosophy is unique in that it is strategic and focuses on optimization of three key business factors: financing, wealth creation and education. In each area, Gary has developed proprietary systems to facilitate financing, wealth creation using "Strategic Wealth Targeting" process, and educational programs to properly equip the business owner to understand the "business side of the business".
Gary graduated from Texas Tech University with a Bachelor of Science with concentrations in Microbiology and Chemistry and participated as a member of a space research team at the Lunar Receiving Laboratory during the Apollo 11, 12, and 13 space missions. He returned to Texas Tech and received a Master of Business Administration with concentrations in finance and accounting and joined Texas Commerce Bank's Executive Training Program in Houston. Upon completion, he was transferred to a newly acquired bank in the Dallas where he was in charge of commercial loan underwriting and developing bank loan policies.
Gary's broad base of education, training and entrepreneurial experience, affords him special insight to relate to a business owner's unique challenges and to provide effective results.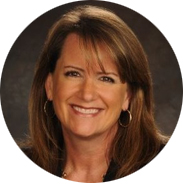 Amy Rojas is a Transformational Change,  Executive Coach and Leadership Development Specialist.  Her mission is to support leaders and their teams to unleash their greatest potential.  After more than a decade building deep understanding of business from the commercial side,
she transitioned into HR where she spent as much time capitalizing on the most effective talent strategies.  Since then she has channeled her passion into her own company and uses that experience for the specific goal to enrich business's greatest advantage, their human assets, to achieve business goals.   In her last corporate role, Amy was Vice President of Human Resources for Novartis operating as Business Partner to Senior Vice Presidents and their leadership teams.  Prior to that, Amy held HR leadership roles in other Novartis divisions including at the headquarters in Switzerland.
Focused on outcomes, Amy taps into her extensive business experience combined with a coaching background and psychology education to identify specific barriers and issues and to tackle them head to achieve results. Much of Amy's corporate career focused on managing significant organizational change.  She was consistently appointed to lead organizations through the essential human side of change, demonstrating that this is where change is successful or not. Amy also created an enterprise-wide, cross-functional Mergers & Acquisitions team to ensure the effectiveness of these change efforts by combining strategy with process and people, a non-negotiable combination required for effective change.
International Coaching Federation (ICF) – certified, Amy coaches a variety of executives across many industries.  She has considerable experience coaching senior leaders in multi-national organizations. In most of her corporate roles Amy held responsibility for the Diversity and Inclusion efforts, as she believes wholeheartedly that greater outcomes are possible as the result of a well-balanced organization and expanded opportunities for women.  She was the founder and President of the first European Affiliate of the Healthcare Businesswomen's Association (HBA), a 30+ year professional association for women in the healthcare industry, where the theme for their launch was "Unleashing your Potential."  In this role, she provided coaching on career, professional and personal development as well as personal branding to a multitude of women. Amy is also a full-time faculty and executive coach for a Fortune 500 Women's leadership program which spans a comprehensive 12-month process to maximize leader effectiveness.
Amy has been trained in the Hay 360 Assessment and the Myers-Briggs Type Indicator (MBTI).  She excels in facilitating leadership development programs and has conducted a multitude of sessions on leadership, career development & transition and personal branding.
Amy has a Bachelor of Science in Social Psychology from Texas Christian University in Fort Worth and a Masters of Arts in Counseling from St. Edward's University in Austin, TX.   She is also the mother of an amazing young daughter who is the light of her life and the #1 human asset she strives to help unleash her potential.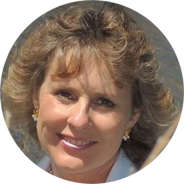 Susan Stockton's 25 years of C-Level people and financial expertise has led organizations to achieve new levels of perform­ance.  Susan's strategic facilitations skills have allowed her clients to successfully navigate and develop initiatives that for one client resulted in doubling their revenue in three years thru rapid growth expansion and for other clients to receive global recognition via awards.  Susan also focuses on assisting business grow via strategic acquisitions, due diligence and integration planning.
Susan works with executives in Board of Director roles, operations, sales, marketing, human resources, engineering, finance, and more.  She has worked in and with a variety of industries and national and global organizations ranging from $5 million to $50 billion in revenue including Arvest Bank Inc., Choctaw Nation of Oklahoma, Inet Technologies Inc., Fiserv Inc., Casino Arizona Inc., Hospital Corporation of America, Marsha Clark & Associates, EyeMart Express Inc., Tomek Construction LLC., Octel Network Services, Shell Oil Corporation, and Mary Kay Inc.
Susan created an internal coaching and development program that was twice nominated and ultimately won the 2015 Global Prism Award with the International Coaching Federation organization.  She also led the development of a Succession Planning Program that won the Native American Sam Henry Award in 2014 – 2015.  In 2011, Susan led the creation and implementation of a 2-year executive level leadership program that received the 2012 outstanding leadership award for Best Continuing Education Program at the university level as the program was approved for college credit by the State Board of Regents. In 2008, Susan was named an "HR Star" by HR Crossing Magazine. She has been quoted in several Human Resource Magazine articles for her thoughts on business strategy, executive coaching and other pertinent business issues. In 2001, Susan was featured in Diversity/Careers Magazine as one of several American Indian women who have achieved success in corporate America. Susan has also authored several White Papers on organizational development topics and co-authored a book entitled "Goals for Successful HR Executives".
Susan's educational background includes a degree from Texas A&M University and is certified as a Marshall Goldsmith Stakeholder Centered Coach.  She is also certified in numerous Change Management and Leadership Skills and Assessments and as an International Compensation Professional.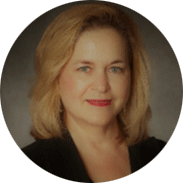 Tamara Trummer is an accomplished HR Consultant with extensive experience in the corporate world as an HR Director and Sr. Business Partner, partnering with Leaders and their teams to achieve organizational objectives through people.  She has worked within large, global organizations such as Ericsson telecom, national firms such as Westinghouse Electric, Control Data, and ADP, and smaller healthcare, IT services, and oil & gas firms.
Through her HR Consulting Services practice, she has worked with small to mid-sized organizations in the legal, commercial real estate, marketing, and transportation industries to create structure, process, policies, and compliance in the absence of formal HR staff.  Her areas of expertise include Merger & Acquisition Integration, Employee Relations, Strategic Workforce Planning, Employee, Leadership, & Team Development, Coaching, Consulting, & Mentoring, and Talent & Performance Management.  She is also well-versed in EEO/AA Compliance and Employment Law.
Tamara graduated with a B.A. degree in Journalism from the University of Central Oklahoma, has an M.A. degree in Journalism from the University of Oklahoma, and received her MBA degree in Management from Oklahoma City University.  She has a Senior Professional in HR (SPHR) certification from the HR Certification Institute and a Society for Human Resource Management certification as a Senior Certified Professional (SCP).
Currently serving as Board Member and HR Committee Chair for My Possibilities, a non-profit organization in Plano which provides life skills and continuing education for adults with special needs, Tamara also teaches HR certification classes for HR professionals at the University of Dallas in Irving.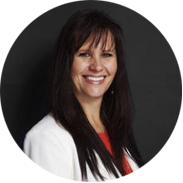 Lana is a professional business consultant that specializes in accounting and operational management in a diverse group of industries. She helps clients by working closely with them to determine their accounting needs and then initiates strategies that align with their financial and tax goals.  She analysis internal procedures to help businesses become more profitable, more successful, and improve productivity.  Lana provides thought leadership and creative insights for clients by reviewing current protocol, advises on cost and time saving improvements, creates and implements internal controls. She trains senior management and owners to understand their financial reports and spot inconsistencies and/or unfavorable trends.  Lana has a degree in business management with a minor in psychology.  She has been in the accounting industry for over twenty years.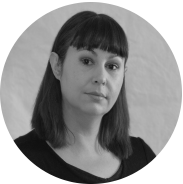 Mariah is committed to multi-media graphic design with an extensive background in commercial printing and a focus on independent contract work for individuals and small businesses. As time has progressed, I have increasingly focused on web-based services (design & development) alongside social media and all other brand collateral.
Specialties: An Emphasis On Brand Building Through Technology, Marketing, Social Media & Web Solutions.